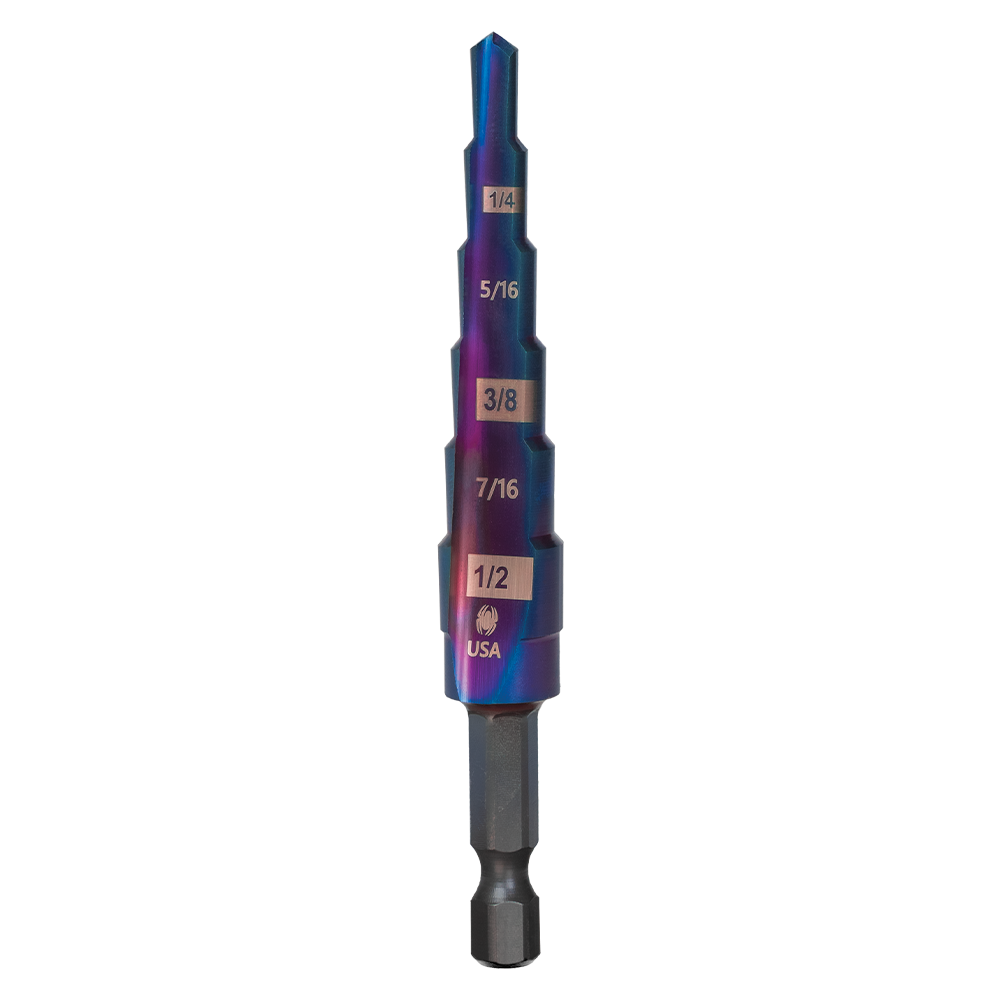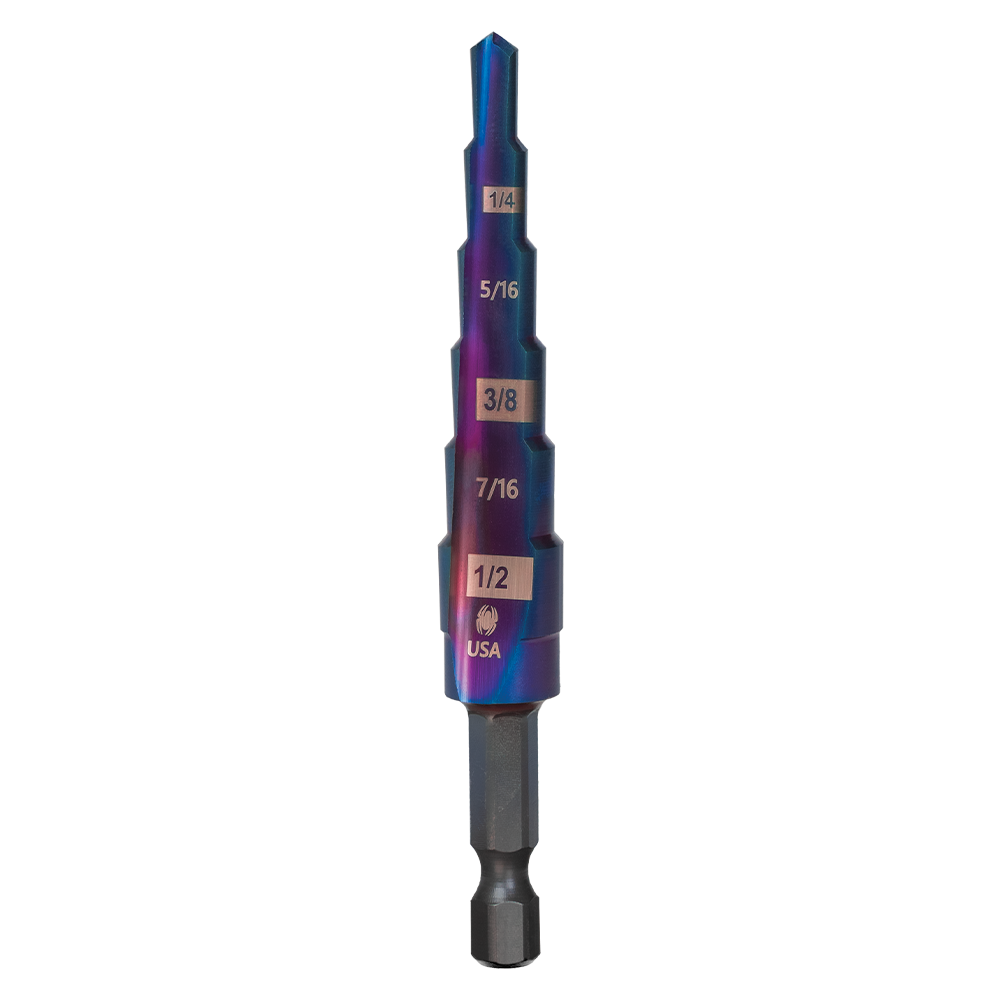 Up to 2x Faster, 50x more holes than titanium or black oxide step drill bits.
Proprietary Mach-Blue™ Armor Plating is a super hard surface plating that retains sharper cutting edges, and reduces heat build-up and cutting friction – resulting in faster cuts and exceptionally long drill life.
Impact rated 1/4″ speed hex won't slip in conventional 3-jaw chucks and
ideal for use in quick change impacting power tools.
Optimized 135° self-centering split point cutting geometry won't walk or wander – even on pre-hardened or curved surfaces.
Advanced M-Series alloy tool steel construction and proprietary heat treatment increase drill bit durability, rigidity and breakage resistance.
Ideal for drilling stainless steel, mild steel, aluminum, stacked
sheet materials and other tough-to-drill alloys.
To minimize the risk of serious injury, always use eye protection and use the blade only on the products listed on product specifications above for which this blade is designated. To minimize the risk that the blade will shatter or break and injure you during use, inspect the blade prior to each use and replace with a new blade if damaged, bent, cracked or if any segments of the blade are missing. Always follow the safety instructions in your power tool instruction manual.