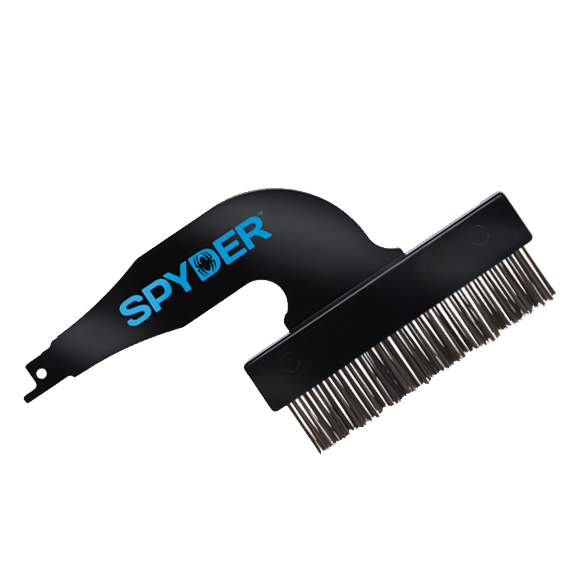 Remove stubborn layers of rust, paint, dirt and grime in a snap.
Removes flaking paint, rust, scratches, dirt and small imperfections
Tough carbon steel bristles are shorter for reduced flaring
Use on concrete, metal, stone and wood surfaces
5″ long
Fits all reciprocating saws
Nylon bristles provide tough cleaning power without scratching surfaces
Use on grout, carpet, tile, laminates, rubber, concrete, brick and more
Makes quick work of stubborn layers of grime
5″ long
Fits all reciprocating saws
"Very effective. I thought the bristles would wear out quickly, but my saw seems more likely to burn out before that happens."
"I purchased this tool to help remove paint from a field stone fireplace. I used it after applying a gel paint remover and allowing the gel to sit 24 hours. This tool did a much better job reaching the paint in the nooks, crannies and depressions of the stone than the wire brush I had been using. It left the stone with a 'finished,' clean look, and void of all traces of paint. It was still a fair amount of work to remove the paint, but much easier on the muscles, and infinitely less time-consuming to use the saw equipped with this attachment. I am impressed by the lack of apparent wear to the wires even after continuous use."
"This brush is wonderful. It beats all expectations. It's perfect for sanding large and small areas."